Medical Missionaries Office Reopening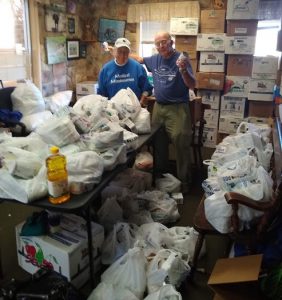 With Virginia entering into Phase 3 of reopening, the Medical Missionaries office has resumed accepting donations. The office, located at 9590 Surveyor Court, Manassas, VA 20110, is open from 8 am until noon, Monday thru Saturday.
Visit our website for a list of acceptable donations. If you have any questions regarding donations, please contact us at info@medicalmissionaries.org or 703-335-1800. Please also consider making a monetary donation to Medical Missionaries to support these efforts. We couldn't do this work without your help!
Supplies to Central/South America
Medical Missionaries often sends supplies to aid medical teams serving communities throughout the world.
This month supplies were sent to medical teams in both Guatemala and Venezuela. For various reasons, countries in Central and South America are being hit with a surge in Covid-19 cases. We thank you for your donations as Medical Missionaries continues to support those most in need internationally and here in the US.
Catawba Indian Reservation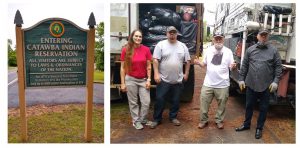 At the end of May, volunteers from Medical Missionaries made a trip to the Catawba Indian Reservation in Rockhill, SC, where they delivered clothing, school and gym wear, school supplies, children's sports equipment, and hygiene supplies. We are thankful for our volunteers and supporters who continue to make this work possible.
Ivory Coast Container
On June 3, Medical Missionaries loaded another container that will be headed to Ivory Coast. The container included 20 beds, 35 wheelchairs, stretchers, and over 400 boxes of equipment and supplies. The contents of the container will be distributed in a number of clinics and hospitals in about six weeks. It takes a great deal of work to load these containers by hand which allows the container space to be maximized. We thank all of our volunteers who help with these efforts.
Local Aid
We continue to have an increase in requests for aid locally. Medical Missionaries has recently provided baby supplies, clothing, food, diapers and two children's bikes to the Georgetown South neighborhood in Manassas. The Manassas area, unfortunately, has seen a large number of Covid-19 cases, greatly impacting individuals and families.
Update from Haiti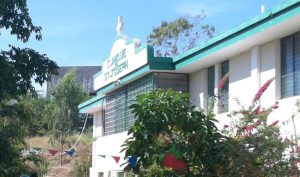 Thank you to all who responded with donations to help St. Joseph Clinic in its efforts to repair the damages caused by the electrical fire in April. Currently, we are assessing the best way to move forward with these repairs. Unfortunately, the travel restrictions in place due to Covid-19 are delaying our efforts, but the Clinic has been able to maintain its services to the community with the power sources available.