Donate to support our Holiday Food and Toy Drives for those in need in Appalachia!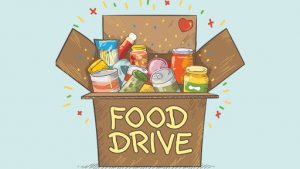 Medical Missionaries is sponsoring holiday food and toy drives to help the needy of Appalachia in partnership with the Rocklick Food Pantry, which is located in Grundy, Virginia and serves clients from southwest Virginia, West Virginia, and eastern Kentucky. This area of the country has been hit particularly hard during the pandemic, and these folks really could use our help! The support from Medical Missionaries has been vital to sustaining Rocklick Food Pantry operations over the last few months.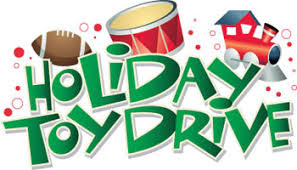 You can make a monetary donation here that will help us provide food that is desperately needed for the clients of the food pantry and toys for the children in Appalachia to make their holidays bright.
You can also conveniently shop from your own home through our wishlists that we have set up on Amazon Smile for Holiday Food and Holiday Toys. Make sure that you select "Medical Missionaries Inc, Manassas, VA" as the delivery address when you check out, and the items will be shipped directly to our office.
If you prefer, you can also drop off food and new, unwrapped toys to our office, 9590 Surveyor Ct., Manassas, VA 20110.   Rocklick Food Pantry has requested the following food items:
Instant potato mixes.
Canned green beans.
Large canned hams
Boxes of stuffing
Gravy
Cranberry sauce
Monetary donations, food, and toys will be accepted until December 7, 2020.
Donate Medical and Household Supplies
We are always seeking medical supplies that we send to those in need, both in the USA (including regular deliveries to Appalachia) and worldwide.
Donations of medical supplies and equipment are much appreciated.
If you live in the Manassas VA area, items can be brought to our office at 9590 Surveyor Ct., Manassas, VA 20110. The office is open every day till 12 noon. Items can be left in our truck outside but please do not leave perishable items such as boxes if it is raining. The truck has an inside cab that is left open. Donation forms are in the green mailbox in front of the office.
If you cannot make it to our office, please consider making a donation to support this work at https://medmissionaries.networkforgood.com/
For more information, please call us at 703-335-1800.
We gladly accept the following donations.
Please review our guidelines below:
Medical equipment – new or gently used and in working condition – such as crutches, walkers, shower chairs, commodes, hospital beds and hospital mattresses
Medical Supplies – medical supplies are accepted

We are no longer accepting prescription medications.

Medical office equipment – such as exam tables, lights, file cabinets, etc.
Non-perishable food items – such as canned goods, peanut butter, cereal, rice, pasta, powdered milk
Hygiene items – such as soap, toothbrushes, toothpaste, washcloths
Clothing and shoes – must be clean and in good condition, only new, "like new" or gently worn items (no stains, holes or soiled items; no undergarments, unless new)
Infant/baby items – such as diapers and wipes, baby food and clothing, toys and equipment
Household supplies – new or gently used (please no glass or electrical items)