Medical Missionaries Global Health Fellows 2020-2021
Read about our new Global Health Fellows who will be doing their year of service at St. Joseph Clinic from June 2020 through July 2021.
Ashwin Reddy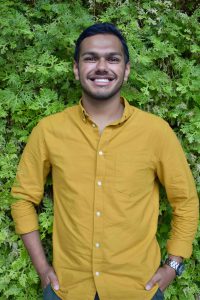 will graduate from Stanford University in May 2020, with a degree in Human Biology, and a minor in Modern Languages.
At Stanford, Ashwin works in the Pacific Free Clinic as a Spanish interpreter and volunteers as a pre-clinician to serve individuals who do not have health-insurance and/or cannot afford healthcare. He is the President and Founding Director of Stanford's Alzheimer's Alliance, an association created to help individuals who are diagnosed with dementia combat social disengagement. As a Trip Leader in Stanford's outdoor Outreach Program, Ashwin also mentors and promotes leadership development for high-school students from low-income backgrounds.
Ashwin has conducted biomedical research at the University of Pittsburgh Cancer Institute on herpesviral reactivation in stem cell transplant patients. Through Stanford University Emergency Medicine International, he has conducted health systems improvement research at public hospitals in Uttar Pradesh, India.  Ashwin also brings international health experience to the fellowship, having participated on a Health Mission Trip to Córdoba, Argentina.
After his Global Health Fellowship, Ashwin plans to pursue a degree in medicine and aspires to continue contributing to public health initiatives and working with underserved populations.
Kaitlyn Koontz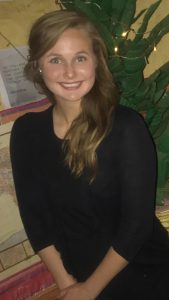 graduated from Mercer University in 2017, where she majored in Global Health and minored in International Affairs.
Since graduating, Kaitlyn served in the Peace Corps as a Community Health Educator in rural Ethiopia. Within this role, she helps lead different health campaigns, works closely with community health workers, coordinates health education about communicable diseases, and fulfills a wide variety of administrative tasks. Additionally, she works with mothers to improve WASH and nutrition practices, designed and runs an English Club focused on self-confidence, and a Girls' Club focused on gender empowerment.
Kaitlyn's passion for global health work was sparked after working with the University of Cape Town in South Africa to create lesson plans and activities for an after-school program focused on building student's self-confidence and decreasing gendered-violence. While at Mercer, she also served as an Intern at the Middle Georgia Community Food Bank and conducted research on the prevalence and effects of food deserts in Macon, Georgia.
Following the Fellowship, Kaitlyn plans to attend graduate school for her masters degree in public health and is specifically interested in epidemiology and outbreak containment. Additionally, she would like to continue contributing to initiatives working towards gender equality, especially around diseases that disproportionally affect women.
Madelyn McCaslin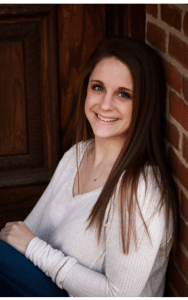 graduated from Linfield College in 2018 with a degree in Nursing.
While a nursing student, she spent a month working in rural Peru, learning about and providing health care services. This included working with underserved populations in both private and public clinics, conducting home visits, and providing health education and health screenings in rural communities with a population-based focus.
Since graduating, Madelyn has been working as a population care registered nurse in diabetes management in Seattle, Washington. Within her role, she facilitates therapeutic outcomes and risk reduction for patients with diabetes and other comorbid conditions. Madelyn also performs ongoing assessment, self-management support, health education, and medicine management for a diverse patient population in the greater Seattle area.
To improve system wide patient care and outcomes at her clinic, Madelyn has conducted evidence-based research on the legacy effect and clinical inertia in the treatment of patients with type 2 diabetes. Additionally, she is a member of her organization's Health Equity and Access Team, where she discusses with other health care providers how they can be effective agents for promoting health equity within their community. Madelyn has also served as a volunteer for Seattle Union Gospel Mission, where she helps support women recovering from abuse, addiction, joblessness, and homelessness.
After her Global Health Fellowship, Madelyn desires to pursue a Doctor of Nursing Practicing degree in Population Health in order to better improve health equity and health outcomes of entire communities and populations.