Aid to Guinea-Bissau
Guinea-Bissau Container March 2020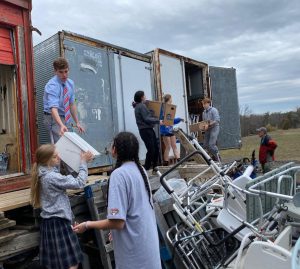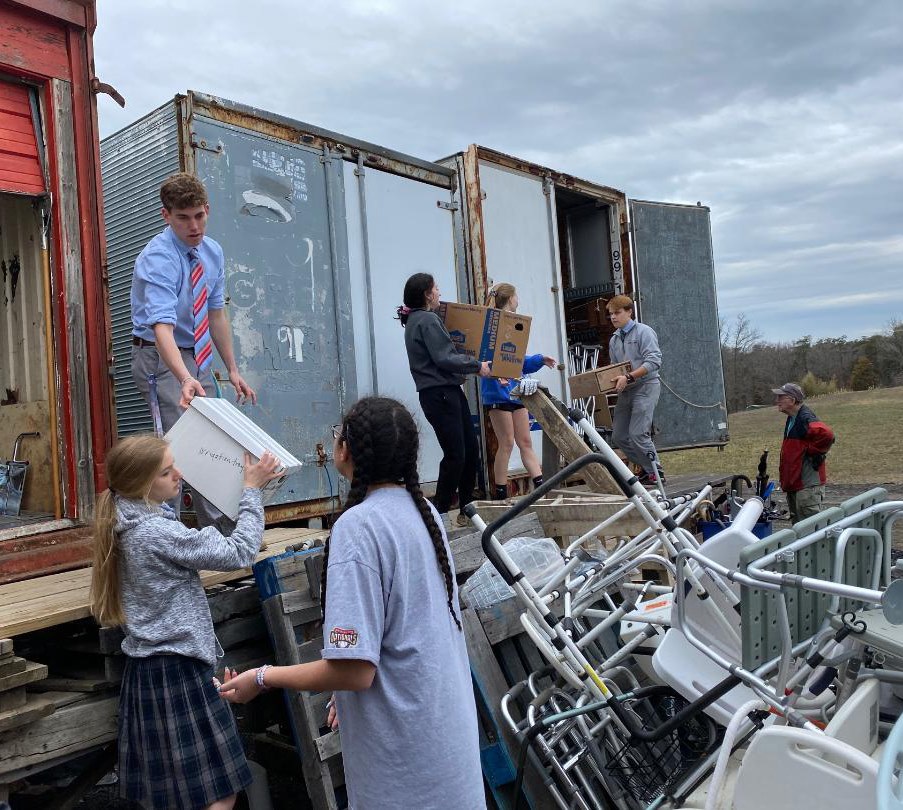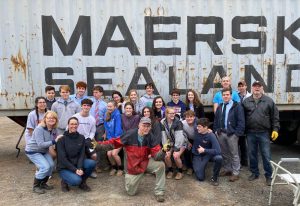 Earlier this month, rainy weather didn't faze our amazing volunteers from Seton High School in Manassas as they loaded a sea container of medical supplies and equipment that will soon be on its way to Guinea-Bissau in West Africa, one of the most impoverished countries in the world. We thank them and all the volunteers and supporters who make it possible for us to help those in need.
Covid-19 Update
In response to the current restrictions in place and for the safety of our staff and volunteers, we are not accepting donations at our office at this time. Please email us at info@medicalmissionaries.org, and we will notify you as soon as we begin accepting donations again. We have been working with local medical teams and facilities in need of supplies to distribute what we can to help these healthcare providers on the front lines of this crisis.
Please consider making a monetary donation to Medical Missionaries to support these efforts. We couldn't do this work without your help!
Medical Missionaries Caring Hearts Online Auction
Due to the current situation, we have decided to postpone our online auction to a future date, yet to be determined.  We are still accepting donations for the auction during this time. 
Public requests are being made to help local restaurants/ businesses by purchasing gift cards.  You could double that generosity by then donating those gift cards you purchase to our online auction!  We are also looking for gift baskets, tickets to events (sports, concerts, etc), vacation experiences and other novel items that would help us to reach a larger auction audience.
Items can be mailed to us at 9590 Surveyor Ct., Manassas, VA 20110, or to arrange a drop-off or pick-up time when it becomes safe to do so, please contact us at 703-335-1800 or info@medicalmissionaries.org.  Please make sure to include a donation form with your donation.  
Food Aid to Appalachia
Fortunately, we were able to ship 3,000 pounds of food aid to the Rocklick Food Pantry before the curtailment of activities in our local area. This shipment will be a great help over the next few weeks, especially since the number of those in need of the pantry's services may increase in the weeks ahead
St. Joseph Clinic
As countries began to close borders, our Medical Missionaries fellows, Kyra and Logan, made the difficult decision to return to the United States. St. Joseph Clinic in Haiti remains open to serve the people of the Thomassique region. Unfortunately, due to the restrictions on travel and the movement of people and goods, we are currently unable to get supplies to the Clinic. Be sure that we will continue our efforts to try to get them much needed items.