Team Snyder Visits St. Joseph Clinic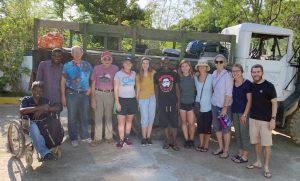 Earlier this month, a volunteer surgical team led by Dr. Dave Snyder spent a week at St. Joseph Clinic in Haiti. They treated patients, performed about 25 minor surgeries, and provided training for the Clinic staff. We thank them for their dedication and willingness to share their time and expertise to improve the health of these villagers who have little other access to health care
Caring Hearts Wine and Cheese Event
Doukénie Winery, in beautiful Loudoun County, Virginia, will be hosting a wine and cheese event to benefit Medical Missionaries. Spend a lovely afternoon enjoying the fall foliage, dramatic vistas and mountain tranquility on this 400 acre estate winery. You will have the opportunity to sample the award winning Virginia wines produced by Doukénie Winery, owned by Dr. George Bazaco, a long time Medical Missionaries supporter and volunteer.
Dr. Bazaco leads annual trips to the St. Joseph Clinic in Haiti and has generously offered to host this event with all proceeds going to Medical Missionaries. Light refreshments and musical entertainment will be provided. Additional glasses/bottles of wines and sweets will be available for purchase. There will be the chance to participate in a 50/50 drawing as well as hourly raffle drawings for bottles of wine. Gather a group of family and friends and join us to help support a great cause.
Space is limited so be sure to purchase your tickets soon! For more information, please email info@medicalmissionaries.org or call 703-335-1800.
Can You Help a Child?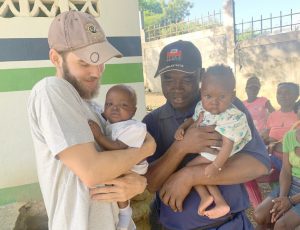 Did you know that one in five children in Haiti are malnourished, and one in fourteen will die before reaching the age of five?*  Medika Mamba is a nutritional supplement that restores 90% of severely malnourished children to health in two to three months. Although the Haitian government provides St. Joseph Clinic with a small amount of Medika Mamba supplements, they do not provide us with enough to treat all of the malnourished kids in the program, and it is not uncommon to go weeks without this essential supplement.
We need your support for this critical program. Visit our Medika Mamba fundraising page for more information and to donate.
Summer Concert Benefit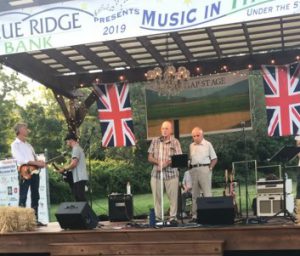 Old Stone School Hillsboro in Hillsboro, Virginia donated a portion of the proceeds from one of their Music in the Gap summer concerts to Medical Missionaries earlier this month. We appreciated the opportunity for Dr. Gil Irwin and Dr. George Bazaco, pictured above, to tell the audience about our work and have an information table set up so more people could learn about Medical Missionaries efforts to help the poor. Thanks Old Stone School!