The joy of Fall is upon us though our hearts are heavy thinking of the people in Haiti as they endure yet another setback in their country. We were able to get one container on its way to Haiti loaded with medical supplies and medicines. We are working on another that will be shipped soon in support of the earthquake victims. 
Closer to home we have been called to offer assistance to the Afghan refugees in the Northern Virginia area. We are officially launching our annual Holiday Toy Drive for Appalachia. As always we thank you, our supporters, friends, and donors who help us help those most in need.
St. Joseph Clinic, Haiti Update
The staff and clinic operations have continued despite the unrest in Haiti. The staff provided the following anecdotes of life in Thomassique and surrounding areas:
Fuel is difficult to come by. Not only is it expensive, it is difficult to find. Gangs are kidnapping fuel truck drivers and the fuel itself. The lack of fuel is causing some hospitals to close or stop certain medical procedures.
Haiti had a general strike for three days in late October. Everything was closed while the citizens went to the streets to protest the government, security, and general problems in the country.
St. Joseph Clinic is low on medicines and it is nearly impossible to find medicines to help patients in the clinic, and those they find are very expensive.
In collaboration with Food for the Poor located in Florida, a container of medical supplies, equipment, and medications left the U.S. mid-September bound for Haiti.
The Clinic's Covid-19 Vaccination Center continues to give about 30 vaccines a day. The staff is also busy educating the community on the health benefits of taking the vaccine.
Thank you from the Ivory Coast
We recently received the below thank you note and pictures from a container that we sent to Ivory Coast.
Dr. Irwin,

The last container allowed us to make donations to several health structures (maternity, dispensary, hospital). Receive the thanks of Monsignor whom you know well: the dispensary of his village has received several donations. Dr. Gilbert also receives the thanks of the authorities and the populations benefiting from our donations. Their joy was great on the occasion of the ceremonies. Thank you very much. A thousand times thank you.

– Ms. Chantal Eba Doué Pdte de Birthright Ivory Coast
Doukénie Winery:
A big thank you to all of our friends and family who enjoyed a lovely day of food, wine, the beautiful grounds of Doukénie Winery and the most splendid weather! 
The event was a great success and raised some much needed funds for our projects. Many thanks to Dr. Bazaco and his staff for hosting the event and to the many volunteers who donated cakes, food, beverages, your talents, and time.
Caring Hearts Auction
You peeked, you bid, you outbid, you won! Collectively, we raised over $4k to support the work that Medical Missionaries does. Everyone enjoyed tracking the 90+ items which included gift cards, winery certificates, household and children's items and lots of priceless pieces. Congratulations to our winners!
Save the Date – Holiday Virtual Dinner
We are so excited to invite you to our second virtual dinner which will be hosted on Thursday December 9th at 6:30 pm. Mark your calendars and join us for a fun filled evening with song, music, holiday traditions here and away and another chance to enjoy our friends and family. 
An invitation will be emailed soon with more details and how to purchase tickets.
Supplies and Equipment On the Move
Outgoing Supplies and Equipment 
Grundy, VA: We provided a shipment of food to support the Rocklick Food Pantry in the Appalachia region.
Northern Virginia: We continue to support Afghan families who have been evacuated to the Northern Virginia area. We provided hygiene kits, towels, blankets, and baby items. We collaborated with NoVA RAFT (Resettling Afghan Families Together) to provide a family a wheel chair.
Local Distribution: We distributed supplies for disabled people needing wheel chairs and other medical equipment.
Incoming Supplies
All Saints Catholic Church Senior Luncheon – Soap and toothpaste were donated.
All Saints Catholic Church Bethany Food Pantry – donated food pantry items
House of Mercy donated baby supplies, diapers, formula and baby food.
Holiday Toy Drive for Appalachia!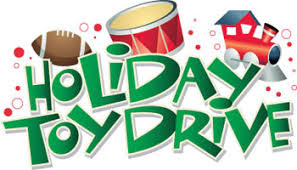 We are in need of new toys, games and books for the Holiday Drive in Grundy, Appalachia. We are shipping the gifts as they come in so that the staff there can inventory them for distribution to many happy children. The Amazon Wish List has been updated to include toys. Monetary donations are always welcome!
Food Donations Needed
We have been noticing that the donations of food has been slowing down. But they are as needed as ever. Donations can be dropped off at our office or purchased through our Amazon Wish List which can be found on our website.
Thank you! We are a Top- Rated Great Nonprofit 
We are grateful to all of you who rated us on Great Nonprofits. In the past, Medical Missionaries has benefitted greatly from receiving the GreatNonprofits awards as a top rated nonprofit. GreatNonprofits is the largest website for nonprofits where people share stories about their personal experiences on more than 1.6 million charities and nonprofits.
The GreatNonprofits Top-Rated Awards are the only awards for nonprofits determined by those who have direct experience with the charities – as donors, volunteers and recipients of aid.