Judy Corcoran
Warehouse Volunteer, Medical Team Member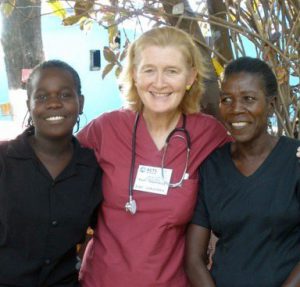 In April 2008, I was looking for a local organization where I could use my nursing skills to help others. I wanted to volunteer with like minded and motivated people who shared a cause close to my heart.  A Web search lead me to Medical Missionaries. I was attracted by the fact that it is an organization dedicated to "helping the poorest of the poor".
I emailed Dr Irwin to set up a meeting. My involvement was not at all what I thought it would be; it turned out to be better. While I occasionally went on medical teams to Thomassique, I ended up helping at the Medical Missionaries warehouse on a regular basis.  Other volunteers showed me how to sort, label and store the incoming donated medical supplies. I learned that MM not only helps third world countries, but they help local folks in need. I was surprised at the wide variety of services Medical Missionaries provides to people in need, in the U.S. And many countries throughout the world.
I am glad to be a part of an organization that is making a difference.