Caring Hearts Wine and Cheese Event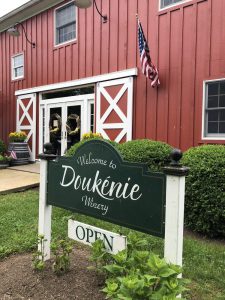 Doukénie Winery, in beautiful Loudoun County, Virginia, will be hosting a wine and cheese event to benefit Medical Missionaries. Spend a lovely afternoon enjoying the fall foliage, dramatic vistas and mountain tranquility on this 400 acre estate winery. You will have the opportunity to sample the award winning Virginia wines produced by Doukénie Winery, owned by Dr. George Bazaco, a long time Medical Missionaries supporter and volunteer.
Dr. Bazaco leads annual trips to the St. Joseph Clinic in Haiti and has generously offered to host this event with all proceeds going to Medical Missionaries. Light refreshments and musical entertainment will be provided. Additional glasses/bottles of wines and sweets will be available for purchase. There will be the chance to participate in a 50/50 drawing as well as hourly raffle drawings for bottles of wine.
Gather a group of family and friends and join us to help support a great cause. Space is limited so be sure to purchase your tickets soon! For more information, please email info@medicalmissionaries.org or call 703-335-1800. 
2020-2021 Global Health Fellowships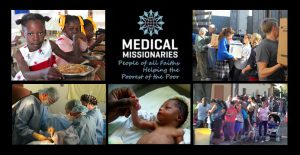 If you know anyone who might be interested in our 2020-2021 Global Health Fellowships, please share this info with them! We're currently accepting applications for Fellowships that offer recent college graduates, graduate students, or professionals interested in global health the opportunity to gain experience in health care delivery in Haiti, working with us for one year at St. Joseph Clinic in Thomassique.  Visit our website for more information and application: https://www.medicalmissionaries.org/become-a-fellow/
Donations to Penobscot Tribe of Maine
Dr. Gil Irwin and Carolyn Jeans traveled to Maine to deliver supplies and donations to the Penobscot Tribe of Maine. The Penobscot are an indigenous peoples in North America with members who reside in the United States and Canada. They are organized as a federally recognized tribe in Maine and as a First Nations band government in the Atlantic provinces and Quebec.
The Penobscot tribe will distribute large quantity of new clothing; sporting items like baseballs, gloves, soccer balls, basketballs, footballs, hockey sticks; as well as hygiene kits. The Penobscot will be sharing these donations with other tribes in Maine as well. The Penobscot fought with the colonists in the Revolutionary War and helped to seal off the northern front from the British. They were promised large areas of land after the war, but the U.S. government did not fulfill the promises made. They live on the Penobscot Indian Island Reservation near Old Town, Maine.
Rock Lick Food Pantry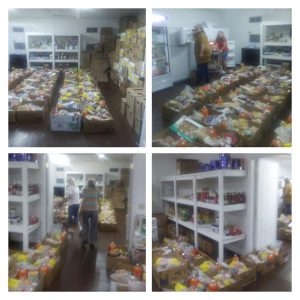 We regularly send supplies to those in need in Appalachia. The Rock Lick Food Pantry in Southwest Virginia shared these photos of their recent food distribution. We thank all our volunteers and supporters who make it possible for us to help those in need right here in our own 'backyard' and throughout the world.
Haiti Happenings
St. Joseph Clinic and the surrounding communities keep our Global Health Fellows busy.  In the last month, Kyra and Logan helped the village of Bouloume celebrate the anniversary of the opening of their Community Health Center.  Bouloume is one of Thomassique's outlying villages, and its Community Health Committee has been very active in finding ways to improve health care in their community.  The staff of St. Joseph Clinic and Fellows look forward to continuing to work with them on these efforts.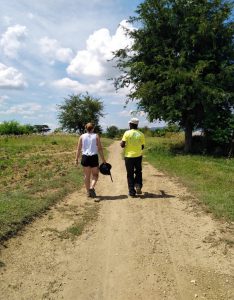 The Global Health fellows also make home visits to Thomassique's outlying villages.  The bottom picture shows Kyra and one of our Matwons (Home Birthing Attendants) walking to a home visit with a mother who delivered a baby the previous week.  The Matwons provide critically important maternity care in Thomassique's outlying villages, helping to mitigate the high infant and maternal mortality rate that is prevalent in Haiti.